About Us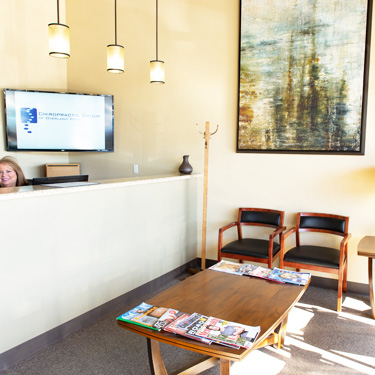 Since 2010, Chiropractic Group of Overland Park has been a part of our community. Dr. Adam Tran is passionate about providing natural health care to Overland Park. There is a variety of healing solutions available at our practice. Chiropractic, physical therapy and spinal decompression combine to get you the results you have been hoping for.
Who We Help
Many people seek our help because they are in pain. They may not be able to turn their head, drive their car or walk. Some are teenagers who play soccer, football and other sports. They have had an injury and are worried about being sidelined from the game or losing their college scholarship.
It is our goal to restore your function, let you live without discomfort and do the things you love again. Even when patients come to our clinic not feeling at their best, we love seeing them as they progress through care and start to smile and enjoy life again.
What Chiropractic Can Do For You
If you are not familiar with chiropractic, you are probably wondering what a chiropractor does. Dr. Tran's goal is to make sure the spine and every joint in your body have proper movement and function. He seeks to eliminate any areas where the nerves are pinched, which can have detrimental effects on every system of the body. The aim of chiropractic is to boost your overall health and eliminate your pain.
Chiropractic is one of the safest healthcare practices in the U.S. It is also one of the least invasive, has the fewest side effects and is highly cost-effective.
MEET DR. TRAN »
Book a Same-Day Visit
Would you like to be seen immediately? We have same-day appointments available. Contact our chiropractic office today to schedule your visit.

About Chiropractic Group of Overland Park | (913) 383-2276