Physical Therapy at
Chiropractic Group of Overland Park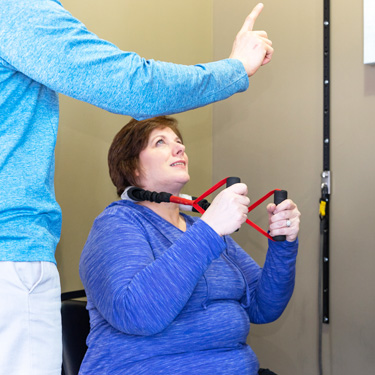 At Chiropractic Group of Overland Park, we provide natural health solutions to help you feel better and recover from injury. Along with chiropractic and spinal decompression, we offer physical therapy on-site. We will use a combination of our services so that you heal as quickly as possible.
The Importance of Your Spinal Curves
There are certain curves that we like to see in the spine. If your spine doesn't have these curves, we want to bring it as close to normal as it can be. We can see how your spine looks based off of X-rays or MRIs. If you have not had any imaging taken recently, we offer digital X-ray and motion X-ray on-site.
If your spine does not have the proper curves, we will design a physical therapy program for you. Your plan will focus on the muscles and ligaments around the spine. Often, we see signs of scoliosis, twisting or a disc issue. Physical therapy is an appropriate avenue to address these conditions.
What to Expect
If you are receiving physical therapy as a part of your care with us, you will likely see Dr. Tran first. He will give you a chiropractic adjustment. Then, you can go to our physical therapy area to complete your customized exercises. We will show you exactly what to do, then watch you perform them to ensure you know how to do each movement safely.
If you can wear comfortable clothes to your appointment, please do so. We provide gowns and shorts, however, so that you can change into them if you are coming straight from work. You may also get at-home exercises you can do a few times a week to speed your healing.
Insurance Information
We accept nearly all insurances and are in-network providers with many plans. Medicare can also be used at our office. Contact us today to schedule your first appointment. Late opening hours are available.
CONTACT US »

Physical Therapy Overland Park, Lenexa, Kansas City KS | (913) 383-2276