Spinal Decompression at
Chiropractic Group of Overland Park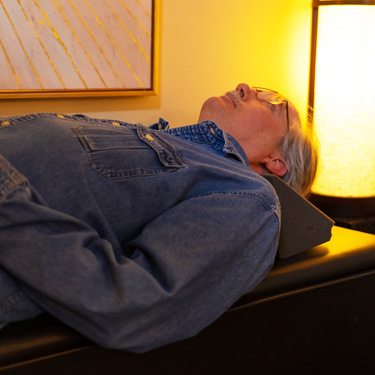 At Chiropractic Group of Overland Park, we want to help you recover your health with natural means. If you have been plagued by injury or have tried to cope with pain for years, we are here for you. We provide spinal decompression at our practice, which can be used as a stand-alone solution or in combination with chiropractic care.
Who Can Benefit From Spinal Decompression?
Spinal decompression may be the most suitable treatment option for those with symptoms and conditions such as
Numbness and tingling in the arms, legs, hands or feet
Sciatica
Disc injury
Nerve impingement
If you are considering having surgery on a disc, we recommend that you come in for an examination. We will determine if it may be worth trying out spinal decompression before resorting to surgery. You may not need to have the procedure completed at all, or it may be something you can put off for years.
Are You a Candidate?
The only way to determine if you could benefit from spinal decompression is to have a thorough examination. During this process, we will complete testing that includes digital X-rays. We will then be able to identify if you suffer from one of the issues that can be addressed with spinal decompression.
What to Expect
The first time you have spinal decompression, we will show you a brief video that explains how you will lie on the table and be strapped in. It also details the effects the table will have on your disc. The spinal decompression table is designed to allow your disc to move back into the proper position. The nerves are no longer pinched, and the disc can begin to heal.
There are specific positions that you will be put into on the table depending on what your diagnostic imaging has shown. You may lie on your back, your stomach, at a sideways angle or have your legs propped up. With our comprehensive examination, we can determine which is best for you.
Book Your First Appointment Today
Would you like to find out more about treatment with spinal decompression Overland Park? Contact our team today to schedule a visit. We are open late and have same-day appointments available.
CONTACT US »

Spinal Decompression Overland Park, Lenexa, Kansas City KS | (913) 383-2276